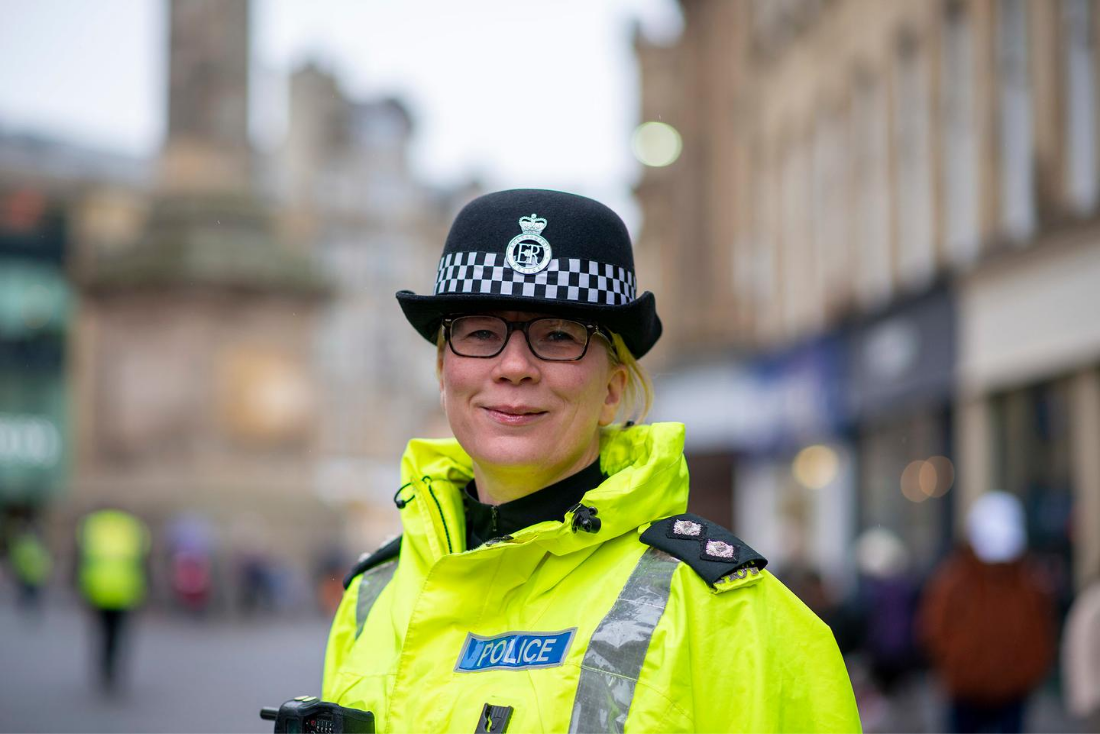 Promotion opportunities in Northumbria
At #TeamNP we're recruiting internally and externally for promotions from the rank of sergeant right up to chief superintendent.  We're looking for new leaders in our force who will help us to deliver front line services. We need talented officers who can provide strong management and people support at a time of exceptional transformation in our force.
Taking the next step with #TeamNP
Our promotions process is your opportunity to develop others, make change happen and shape the future of Northumbria Police. We need people who can instil confidence and trust in officers, teams, partners and the wider community.
We are recruiting for sergeants, inspectors, chief inspectors, superintendents and chief superintendents to be both progressive and innovative in the services we deliver – supporting our vision to be outstanding.
We will achieve this vision through protecting the vulnerable, delivering quality investigations and applying a problem solving approach.
Who are we looking for?
We're looking for leaders who are self-reflective and self-aware, with a solid understanding of their own skills and behaviours.
You should have a genuine interest in looking after and developing others, using your coaching skills to build trust in your team.
Whichever rank you're interested in applying for, it's essential that you can hold effective conversations with your team, in which you give praise and recognition alongside honest performance feedback.
Promotion boards are open to serving officers from both Northumbria and other UK forces.
As part of our Positive Action programme, we're encouraging applications from women and people in BAME communities – because it's the diversity in our force that makes us stronger.
How do I get involved?
To give you the chance to find out more about #TeamNP culture and what we're looking for from our leaders, we're hosting one hour online briefing events on Wednesday 16 September 5.30-6.30pm. 
While the session isn't mandatory, it is highly recommended. To join an event, email promotions@northumbria.pnn.police.uk with your preferred event date, your name and the non-force email you will use to join the online session.
Applications open on 1 September, closing on 11 October. Interviews will then take place throughout November and we anticipate being able to make appointments by early December.